Bio
Aaron Rossetto is the songwriter, producer and musician behind Austin, Texas' Ask For Joy, whose layers of shimmering guitars, angelic vocals and expansive harmonies awash in reverb combine the fuzzy shoegaze of Slowdive and My Bloody Valentine, the Phil Spector "wall of sound"-inspired production of Jesus and Mary Chain, and the poppy, harmonic sensibilities of the Beach Boys. The music fuses the rawness of the DIY esthetic with atmospheric waves of sound which support a lushly textured, dreamy style of pop music. Ask For Joy has released nine EPs, eight on Rossetto's own Infinitely Recursive Records imprint, several singles, and has contributed numerous tracks to various shoegaze compilation albums since the band's inception in 2005. His music has been featured on both Web and terrestrial radio worldwide.

facebook.com/AskForJoy
@askforjoy
askforjoy.bandcamp.com
EPs
Swoon EP (2005)
IRR001D

No longer available.

Swoon
Requiescat
When Fins Became Limbs
I Will Break Your Heart
Endless Space Unfurled EP (2007)
IRR002

The Endless Space Unfurled EP consists of five songs written and performed by Ask For Joy set to the poetry of American poet Sara Teasdale (1884-1933).

From the liner notes: Sara Teasdale was an American lyrical poet. She was courted by two admirers, poet Vachel Lindsay and Ernst Filsinger. Though she had deep feelings for Lindsay, who asked her to marry him, Sara married Filsinger, a wealthy businessman, in 1914. She was not happy in the marriage and they divorced in 1929 against his wishes. On the morning of January 29, 1933, in her New York City apartment, Sara took an overdose of sleeping pills, lay down in a warm bath, fell asleep, and never woke up again. In 1931, two years before Teasdale's suicide, Vachel Lindsay, her friend and former suitor, had also committed suicide.

Physical copies of Endless Space Unfurled are no longer available, but the album and all tracks are available digitally at many online retailers.

To-Night
Peace
The Answer
Jewels
Alone
Life In A Coma EP (2009)
IRR003

The album begins with the hopeful, exuberant "Here She Comes" and follows with a pair of devotions and rememberances of passion past through the fuzzy, enveloping guitar shimmer of "Summercrush" and "Heaven In You". The deep reverb on the drum beat of "My Deepest Ocean" propels a treacly love song whose mellifluous harmonies sing as much the praises of its subject as do the lyrics. "Pull My String" and "The Sacrifice" anchor a turn towards darker subjects, all the while maintaining the same Beach Boys-meet-Slowdive by way of The Jesus And Mary Chain sound. Finally, "Glory Glory" is a prayer thrown up to the heavens, perhaps in desperation, through gospel-tinged hand claps, foot stamps and pipe organ drone that accompany the background choir and lead vocal invoking the beatific.

Physical copies of Life In A Coma are no longer available, but the album and all tracks are available digitally at many online retailers.

Here She Comes
Summercrush
Heaven In You
My Deepest Ocean
Pull My String
The Sacrifice
Glory Glory
Safe Words EP (2012)
IRR004D

The Safe Words EP is a four-track release consisting of two previously unreleased songs, "Gentle Girl" and "Closer To Tanya", and two new mixes of existing tracks, "To-Night" (from Endless Space Unfurled EP) and "Swoon" (from Swoon EP). These two tracks were performed live at Rip's in Phoenix, AZ, at Ask For Joy's December 3, 2011 show, opening for Honeybreath and The Captives.

Safe Words EP is available on Bandcamp.

Gentle Girl
Closer To Tanya
To-Night (PHX Mix)
Swoon (PHX Mix)
Hand Tame EP (2012)
IRR006D

From the first line of opening track "Summer Getaway (I Got The Beach)"—I need a summer getaway—to the last line of EP closer "Dragonflies"—Maybe I could fly away—Hand Tame's overarching theme is a longing to escape: the desire to leave the everyday behind and pursue the places, the loves, and the life of one's dreams, and the danger we encounter along the way.

Lovingly mastered by Darren Emanuel (Drowner), Hand Tame's four tracks layer fat analog keyboards and crunchy, reverberated guitars over tight drum machines, sweet harmonies and spacey sparkles, giving the EP a daydreamy, viscous and otherworldly feel that evokes the call to escape.

Hand Tame EP is available on Bandcamp.

Summer Getaway (I Got The Beach)
Hey Tracey
Learning To Fly
Dragonflies
Pins And Needles EP (2013)

Pins And Needles follows on the heels of 2012's well-received Safe Words and Hand Tame EPs with five new tracks forming a song cycle loosely based around the theme of pharmacologically-induced sensation and the aftereffects and consequences thereof. Consisting of layer upon layer of crunchy, fuzz-enveloped guitars and soaring vocal tracks propelled forward by insistent drum machines, each song balances keen pop sensibilities with a distinctly rich and textured shoegaze sound that provide a sympathetic accompaniment to the often somber themes explored in the songs' lyrics.

EP opener "Narcan" features pulsating guitars and drums examine the appeal of escaping the monotony of quotidian life left unfulfilled, while the poppier "Euphoric" reflects its title through analog synthesizers and a choirful of backing vocals that build to a seemingly never-to-end climax. Middle track "Nod Your Head Yes", one of Rossetto's darkest songs to date, explores the power dynamic of a relationship in which one of the parties may not be a willing participant. The last two tracks strike a more solemn tone: "She's Bleeding From Everywhere" takes a look at the role infatuation plays in a perhaps intentionally-provoked traffic accident, and elegiac closer "Requiescat" sets a martial drum beat, overdriven guitar drones and hymn-like harmonies to an 1853 work by English poet Matthew Arnold (1822-1888).

Pins And Needles is available physically via Patetico Records.

Narcan
Euphoric
Nod Your Head Yes
She's Bleeding From Everywhere
Requiescat (Matthew Arnold)
Chandelier EP (2015)
IRR007D

Consisting of seven covers of songs spanning four decades of music, this eclectic collection bridges eras and genres, taking music that shaped modern popular culture and reframes each track as a luscious, dense sonic landscape of fuzzy guitars, thick, shimmering keyboards and drum machine tracks that seemingly could go off the rails at any moment, yet still allow the heart of each original to shine through. The result is a musical trip through time, from the early doowop sounds of the late 1950s to turn-of-the-century rock anthems by artists whose very names are synonymous with the rock 'n' roll era.

Chandelier is available on Bandcamp.

Who Do You Think You Are
For Emily, Whenever I May Find Her
Circle Round The Sun
New Pony
Take Me Home Tonight
Seven Wonders
Room At The Top
New Private Window EP (2016)
IRR008

New Private Window EP, the first EP since 2009's Life In A Coma to feature seven brand new Ask For Joy tracks, releases 4 March 2016. The lead single, "Pinprick Eyes", is available on Bandcamp. The EP will be available as physically via CD Baby and digitally on all major streaming platforms.

Slow Kiss
Pinprick Eyes
I Shiver I Shake
Cherry Popsicle
Lovers Interred
Sugar Coma
When Your Heart Stops Beating (An Amp of Epinephrine)
A Blow and a Kiss EP (2017)
IRR009D

A Blow and a Kiss EP is Ask For Joy's ninth EP, releasing 10 September 2017 via all major online streaming platforms. Its lead single, "Corsets", is available as a free download for a limited time from Ask For Joy's Bandcamp.

Under a Breaking Wave
Luna
Corsets
Deep In The Night
Rebirth
Singles
| | | |
| --- | --- | --- |
| | | Fentanyl (2010) |
Everywhere (2013)

Christine McVie and Fleetwood Mac deserve a little cover love. This is from Fleetwood Mac's top-10 1987 album Tango In The Night. It reminds me of being a teenager, listening to AM radio in the basement and playing video games.
Who's Gonna Ride Your Wild Horses (2013)

This song was my gateway to shoegaze. I instantly fell in love with it the first time I heard it. I wanted to be that track. Lanois gave it that incredible lush sound, Bono the masterful songwriting, The Edge... those guys are my heroes. I offer this, my loving take on one of the most underrated songs of all time.
Holly Holy (2014)

Neil Diamond's "Holly Holy" hit #6 in 1969, making this song just a few years older than I am. I've been a huge Neil Diamond fan forever, and I've always thought this would make for an excellent shoegaze cover target. Case in point: the bridge where "Call the sun" begins and builds slowly all the way up to "And I fly", which then transitions back to the main theme in the tonic key via a majestic V7-I cadence, Neil's soaring melody falling a tone to provide the seventh of that first chord—the perfect expression of the acension skyward that the lyrics reflect.
Sleep Fighter (2015)

Is this shoegaze enough for you mothers?
Pinprick Eyes (2016)

"Pinprick Eyes" is the lead single from Ask For Joy's forthcoming eighth EP, New Private Window, releasing 4 March 2016.
Corsets (2017)

"Corsets" is the lead single from Ask For Joy's forthcoming ninth EP, A Blow and a Kiss, releasing 10 September 2017.
Remixes
Ophelia (Ask For Joy Mix)
Ophelia Maxi-Single (2011)
Bella Lune
Compilations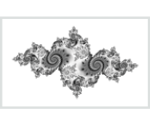 © 2016 Ask For Joy